Past
I.P.F. PHOTO PRIZE
November 9th, 2014 – November 16th, 2014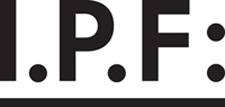 The Independent Photography Festival is back and Strange Neighbour is pleased to be the host for the Festival Launch and their biggest event the 'More Photo' Photo Prize.
The I.P.F Photo Prize 2014 presents the third year of the internationally open, submissions-based, photo prize & salon. Aiming to demonstrate in the simplest and most effective way the diversity and quality so abundant in the world of independent, contemporary photography.
The international, submissions-based competition will exhibit and make available for sale, new & archival prints by photographers from Australia, New Zealand, Canada, the United Kingdom, Indonesia, Asia, Russia, and the US.
The Photo Prize will exhibit the submissions as a salon hang, with the Judge's Panel 1st & 2nd Prize winners announced at the opening, and the People's Choice Award (voted for by you!) announced at the IPF 2014 Closing Party.
Please note that we will have extended opening hours during I.P.F.
Opening night Saturday November 8, 6-9pm
Sun 9 – Sat 15, 11am – 6pm
Sun 16, 11am – 2pm